1-800-654-7797
Call Us Today or We'll Call You
Fill in the fields with your information and one of our Honeywell security advisors will contact you directly.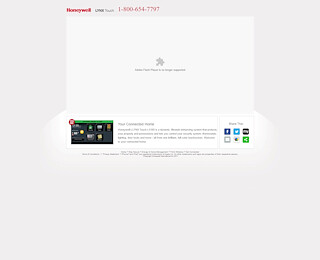 We are Glendale CA based, security systems alarm company 1-818-956-6329 To sleep soundly, you need peace of mind. You need to know that what you value most-your home and your family, are safe and secure. According to statistics, homes without alarm systems are three times as likely to be broken into than those that do. Although Glendale CA has been one of the safest cities with population over 100,000, times are rapidly changing. In 2012 due to changes in State of California laws, specifically Reclassifications of felonies, 55,000 convicted felons are going to be released into our communities. 12000 of those covicted felons have already been released! and that has already increased crimes in many used to be safe neighborhoods including Glendale home of Glendale unified school district. The facts are in-security systems are effective in preventing loss of life and protecting property. Like millions of others, you've realized that your peace of mind is what matters the most, and are considering purchasing a home security system. Smart move! Your home and your loved ones are, after all, your most precious assets, and a home security system is one of the most important investments you'll ever make. Trouble is, the decision can be overwhelming-especially if you have a lot of basic questions! What do I need? How do these systems work? What is that central monitoring station anyway? Will my Labrador Retriever set off my alarm? Relax. Honeywell security products can help. Here you'll find the answers to some of the most commonly asked questions and concerns voiced by homeowners like you. As a  Honeywell security systems dealer we're proud that millions of families continue to place their trust in us, and we know that your family will feel at home with our products, too. After all, your security comes from knowing you've made the very best choice for their protection. To view crimes in and around your Glendale home or business just visit  
www.armguard.com/
 then just enter your exact Glendale street address, or just your zip code for example 91207 for nothwest Glendale California  or 91208 for north east Glendale California. Crimes are plotted and listed with details you will probably be surprised. Investing in a latest home alarm or commercial alarm system can protect you, just give us a call at 818-956-6329 and experience the difference your local Glendale security company will provide. 
GET 5 FREE KEYWORDS
DO IT YOURSELF
The Do It Yourself plan allows you to setup your own domain in our system, which in turn allows us to create content and reciprocal links with other relevant businesses; all of which will improve your website's rankings and your customer traffic. 

With the Do It Yourself Plan you'll have to do some keyword selection and description writing on your own. We will provide you with Tips and Tutorials to help guide you through the process. 

It will only take you a few minutes, and the results will be well worth the time spent. 

After joining get more keywords for

 

ONLY $9.95 monthly per keyword.

 

 
FREE FOREVER!
5 KEYWORDS
FREE
Security Systems Glendale Ca
Related Posts
Call us 1-818-956-6364 The protection you need. The peace of mind you deserve.With security cameras for homes in Los Angeles Symphony, combined with Optiflex, our new video controller, brings you the highest level of security, using the latest digital video camera CCTV technology Optiflex lets you watch over your family and home from any remote location by viewing cameras on any desktop or laptop computer with the most highly secure Internet connection available.
To sleep soundly, in Glendale California you need peace of mind from your local Glendale based Security company You need to know that what you value most-your home business and your family, are safe and secure. According to statistics, homes without alarm systems are three times as likely to be broken into than those that do and that data was prior to 2012 release of 50,000 felons
We welcome your comments!